Australia Could Hit 100% Renewables Sooner Than You Think
With Australia's current increase in installing renewable energy alternatives, we could reach the 100% renewables mark faster than most people realize. If the going rate is maintained, Australia will install more than 10 gigawatts of brand new renewable power sources by the end of this year.
This means that homeowners will get to save money on their electricity bill and do their part when it comes to sustainable living. However, this movement towards cleaner living is not solely credited to the residential sector.
Businesses are also searching for more affordable solutions that will be able to support their enterprise without harming the environment. With the aim of lowering carbon emissions nationwide, Australia is becoming a forerunner in the field of successfully implementing renewable energy strategies.
Why Renewable Energy Is In High Demand
Renewable energy and the development thereof will continue to remain affordable because of the current favourable market projections. This means that no subsidy will be required in order for future clean energy solutions to remain competitive.
The constant high demand coupled with the current continuous deployment rate of solar photovoltaic (PV) energy, both on small and large scales, is one of the biggest influencers on the affordability of renewable power. The Clean Energy Regulator is also playing a contributing role through certifying newly accredited renewable generators on a large scale.
When looking at the increase of renewable investment opportunities and the declining price of wind and PV sourced energy, there is a clear spike in business opportunities that simply is not present in the wholesale electricity market. The renewable energy market is also creating more employment, not only for construction workers but for a myriad of experts across various fields.
The move from coal-sourced energy solutions to renewable power is even more evident when looking at the replacement of traditional power stations by PV and wind-powered solutions. The expected increase in electrical heat pump usage also means that the demand for electricity won't go down but will instead be met with renewable alternatives.
With financial incentives offered in turn for constructing new renewable power stations by the government, increasing investment in the renewable energy sector and the economic value it provides to homeowners, it is quite apparent why renewable energy is in such high demand.
Clean Technology Investment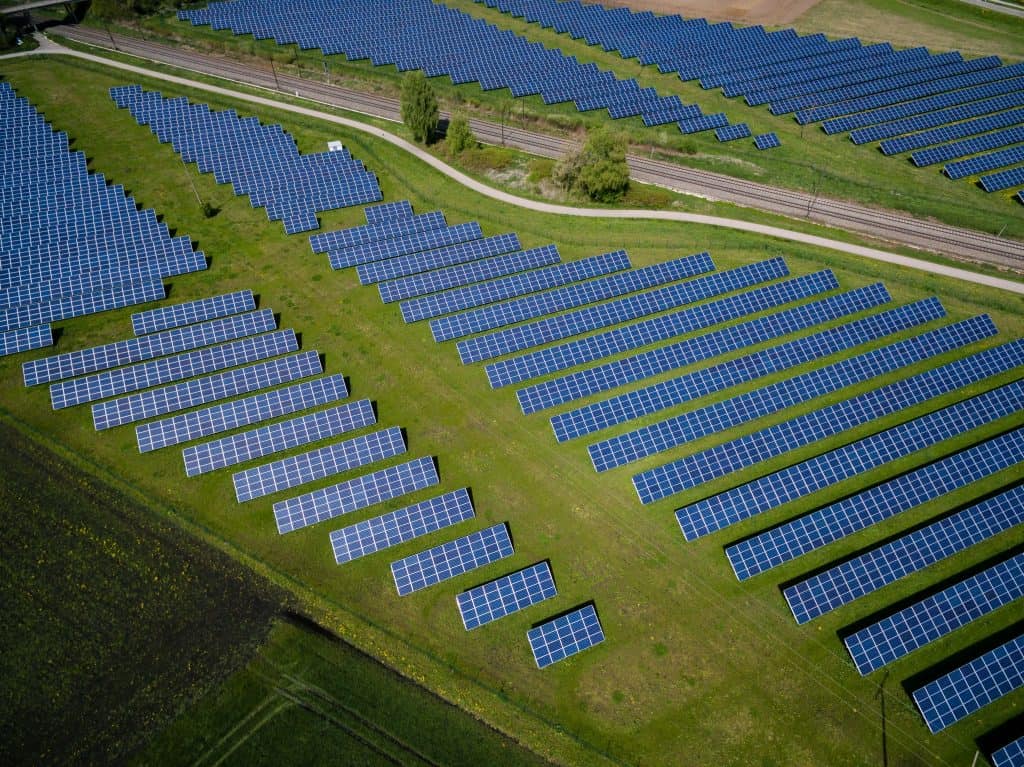 Australia is already deploying solar PV, wind, biomass, hydro, concentrated thermal, geothermal, wave energy, and battery storage technology on a constant basis. Costs of these renewable energy solutions are declining and demand is increasing which means that sustainable clean technology is constantly evolving to meet the growing need.
Modifying and improving how we generate, deploy and store power will greatly benefit the environment and help Australia to reach its 100% renewable goal a lot faster. In order to do this, the government is investing in innovative forms of clean energy. New battery storage technology and concentrated solar thermal will help us to create additional storage space and help to balance out peak consumption hours.
The government is also steadily increasing expenditure when it comes to research and development of innovative energy solutions across all spectrums. This includes the demonstration and deployment of new renewable energy breakthroughs that can better clean energy solutions.
Additionally, new pumped hydro technology is also being evaluated and will be able to grow the hydro facilities that are already in Tasmania and South Australia. Governmental programs like the Solar Communities program and ARENA's purpose are dedicated to funding the installation of rooftop solar systems and to increase the supply of renewable energy in Australia.
However, the government is not the only driving force behind the advancement of renewable energy. A Western Australian company, Bombora Wave Power is the perfect example of coastal scientists and engineers working together to create new clean energy solutions.
This specific company is busy advancing its own mWave technology and is expected to launch its 2-year development in the southwest of Wales by 2020. If successful, one of the company's wave farms will be able to power up to 18,000 UK households and even more if the weather conditions make for bigger wave formations.
These privately owned companies, together with the government's efforts in creating innovative renewable energy solutions, are big contributors when it comes to furthering clean energy. A global command in environmental-friendly energy sources also contributes heavily to the successful collaboration between nations.
Increased Efforts In Making Solar Accessible
Most Australian homes already have solar fitted and installed onto their rooftops. Unfortunately, though, there are factors that have left 30% of Australian households unable to do the same. Most rented properties cannot afford solar or even have shaded roofs. As a result only 4% of apartments and rented residential areas are fitted with solar.
Luckily, the South Australian government has made some policy changes which will see to it that 50,000 rental properties will have access to solar and batteries. Initiatives like these make solar living more readily available and accessible to previously unreached locations, which can eventually make a big dent in monthly electricity bills.
Drawing Inspiration From Other Countries
One of the primary reasons why Australia can realistically aim at upping its renewable energy generation is because some countries are already on the verge of running solely on renewable energy. Costa Rica has successfully generated 98.53% of all its power solely from renewable sources over the last four years.
This has primarily been done by using its natural environment. Rivers, wind, and volcanoes have all been utilized in conjunction with solar power. Costa Rica also houses the largest hydroelectric plant in Central America and has recently added an additional 14 plants to its renewable energy network.
Iceland is the only country that exclusively uses renewable sources when it comes to generating power. With most of its electricity production dependent on hydro-power and geothermal-power, fossil fuels are only thought of in case of a power emergency.
Compared to other countries, Australia already has favourable conditions when it comes to the climate, environment and ocean tides. If these other nations are anything to go by then the sustainability of renewable power sources are definitely attainable and will most likely be an inevitable reality for Australia in the near future.
The Possibility Of Exporting Renewable Power
Exporting renewable energy will not only help boost the Australian economy but can possibly support other countries in achieving the 100% renewable power benchmark by as early as 2050. Some Australian politicians are proposing that high-voltage power lines be laid down under the ocean that will help connect Indonesia to Australia.
The UN has been pushing for more global power connections so this development will also fall in line with global carbon emission reduction efforts. Indonesia's energy demand is steadily increasing which will force them to make use of coal, fossil fuel, and natural gas. Unfortunately, this nation does not have ideal weather conditions or a large enough geographical area that will make renewable energy an affordable solution.
In interconnecting Australia and Indonesia, power generation in Java-Bali would be significantly reduced because of energy imports. More research is currently being done that will assess more domestic and international interconnection options.
This will scope out the economic implications and viability of a larger super grid that can connect various parts of Australia internally as well as externally to other countries. Other places that are also being considered include Papua New Guinea and the Pacific island nations.

Global incentives, as well as personal environmental goals set by Australia, will definitely make exporting renewable energy an on-going exploration.
Building Our Future
Another reason why Australia will probably hit the 100% renewable mark sooner than expected is that they are deliberately investing more in renewable power sources. Currently, Australia is exporting coal worth $27 billion on an annual basis. Although this contributes a great deal to Australia's current economy there has not been another coal plant built in the country since 2007.
Ultimately, these facts shed some light on the future of coal in this country. Since 2007, Australia has continually added gigawatts of wind and solar projects because it makes the most sense, especially when you compare the costs of building a new power plant to investing in renewable energy sources.
Job creation of renewable projects that are currently under construction in Queensland alone has been responsible for creating over 35,000 jobs. Building a mine in Australia offers about 1500 jobs to qualifying construction workers, which already shows that investing in renewable projects might be more lucrative for everyone.
Australia is edging closer to a renewable energy future every day and is expected to be fully converted to renewable sources by 2050. Although this country is still working towards more environmentally friendly solutions that will benefit them and nearby nations, baby steps are now being replaced by leaps as more and more people are getting on board this renewably powered train.