Dangers and Consequences of Badly Installed Solar Systems
If you have seen the news recently, you may have heard of the rising problems associated with poorly installed solar panels across Australia. 'Dodgy' panels were identified as 'ticking time bombs', with 1 in 4 homes experiencing the breakdown of their solar system within five years.
In the last three years, faulty systems have lead to a notable increase in house fires. Things like unsafe DC isolators, aging panels, and broken electrical inverters among others are usually the cause of the issue.
Specialists have recommended that not only is it important to select the right solar power system but to have it installed by a trusted and reputable supplier. Only by doing this, can you be assured your solar system will not cause any damage to your home or family.
Below we will discuss common issues that can lead to detrimental defects in your solar system:
Poorly Assessed Roof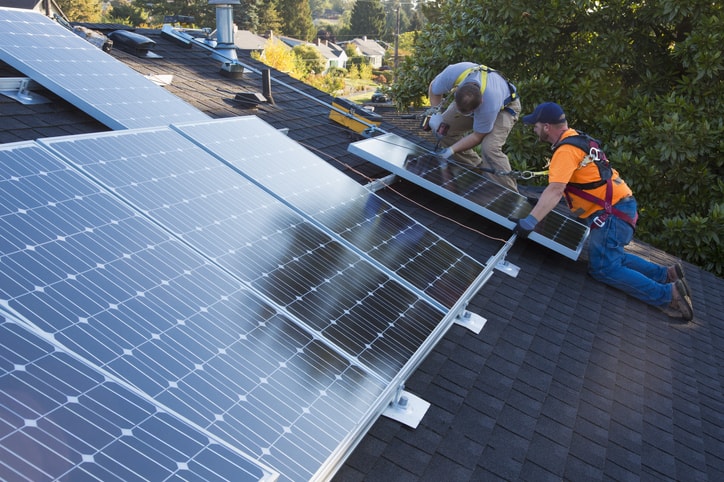 Many solar system owners have stated that their roof was one of the main culprits that led to their system breaking down. Though it may seem very straightforward, every roof is different and requires specific assessment and diagnostics to be run before installation can begin.
With this in mind, always request a thorough assessment of your roof to determine whether or not it can sustain a solar system, as not all roofs qualify. It is imperative that the installer takes all aspects of its' condition into consideration before starting the installation process. Without doing so, your roof and home are at risk of being damaged or destroyed.         
Important factors to consider before installing a solar system on your roof:
Age
Solar panels generally have a lifespan of around twenty years. If there is a need to restructure your roof in that time, you may incur problems that could lead to complications with your solar system. Thus it is imperative to fully assess the state of your roof in order to know whether you qualify or not.
Strength
Solar panels are considerably heavy and can add stress to your roof. It is, therefore, crucial to ensure your roof is strong and sturdy enough to support the additional strain of a solar system.
Condition
Your roof will need to be sturdy enough to withstand the initial wear and tear occurred by installation, as well as the effects of regular maintenance thereafter throughout its lifespan.
Careless Installation
While roofs may seem quite straight forward, they are quite complex and interconnected structures. Every roof requires special care and consideration when installing a solar system. Carless installation such as dragging things or being negligent with heavy tools can result in a variety of issues.
Without the necessary care and attention, your roof might get damaged potentially resulting in leaks, moisture build-up, or clogged drainage systems. It could even result in damage to the actual roof itself, which is dangerous for you and your family.
Aging Panels
Like any outdoor fixture, solar panels can get worn down physically due to weather conditions or windblown debris. If a solar panel is exposed to extreme and consistent weather conditions, it can result in cracks in the solar cell material or the general enclosure. Similarly, damage from weather conditions such as hail, or other falling items, can result in the solar system being damaged or lead to premature failure.
The only way to avoid any of this happening is to get a thorough physical inspection done regularly to reveal any problems or deterioration of the system. Cleaning is also imperative as dirt and dust can block sunlight which affects the overall productivity of your solar system.
Solar panels should last between 20 to 30 years, provided they are assessed and maintained adequately. If your panels are more than 20 years old, they may be worn out and it might be time for a new system.
Unsafe DC Isolators
There have been numerous cases of fires that have occurred across Australia as a result of incorrect DC cabling. There a variety of points at which the faults can occur; from the isolator located on the roof, or connections in the wiring, or along the cabling which runs from the roof to the inverter.
DC related faults can occur from any of the below:
Incorrect installation of DC cabling
Poor quality DC cables and components
Internal or external damage to the DC cabling
Wear and tear or aged DC cabling
Broken Electrical Inverters
A solar inverter is an integral part of your solar system, considered the brain of the process. It converts the DC output of your solar panel into alternating currents (AC), creating the power that is then fed into your home. Inverters can fail for numerous reasons and if they are not identified and dealt with early, can cost you lots of money.
It is vital to use only the highest quality inverters with a strong convection cooling system when installing your solar system. These are considered the only suitable option for the Australian climate.
Lack Of Maintenance
One of the main things to keep in mind when installing your solar system is that your roof will need regular inspection and maintenance checks. There are many factors to consider such as dust or debris covering your panels which prevents the sun from reaching them adequately, or rain damage to your panels.
These factors, plus a variety of others, can affect your system negatively and need to be addressed immediately. Regular solar panel and general roof maintenance is imperative and should be done by a trusted and reputable supplier to ensure small problems don't turn into big ones.
In reality, many problems can arise in your roof as a result of poor panel installations. Roofing and solar power can work optimally if done with the correct parts and in the correct way. As a consumer, it is your responsibility to invest in a trustworthy supplier and remain committed to safe solar installation and regular maintenance.
How To Find A Qualified And Reputable Supplier?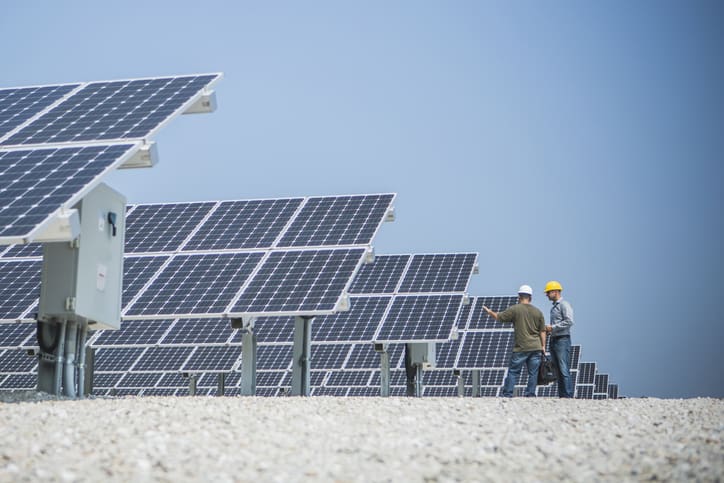 If you are thinking about installing a solar system in your house, there is no need for concern. With high-quality parts and a trusted and reputable solar installer, your system will be fine for years to come!
However, if you are looking to cut costs and spend less, a solar system is not recommended. It will require a degree of maintenance in the future, without which, your system could fail completely.
We recommend you do your research when selecting an installer, so you have an idea of who is out there. Keep an eye out for a portfolio work, and recommendations. This should guide you towards the more qualified and reliable suppliers.
Some installers may lure you in with the promise of cheaper panels, which, in our experience, are likely to malfunction and will cost you more money, long-term. Make sure your installer does thorough assessments of your roof and selects the correct mounting system and frames for your system to avoid future damage.
All qualified solar installers will agree that routine testing, checks, and service and maintenance are non-negotiable and should happen every two years at a minimum. If you are unsure of what is happening in your system or on your roof, ask an expert. It is easier (and cheaper) to handle a small problem now, instead of dealing with a much larger problem, later.
Can You Trust Us?
At Renew Energy we are dedicated to providing you with first-class long-term products and services. We've worked on countless homes in the Perth area for over 15 years and are well versed in the needs of the solar community.
All our licensed electricians have extensive experience and follow the strictest industry standards. They will always give you impartial advice and are able to create a system that is tailored to your specific power usage and needs. This guarantees high quality, professional installation, and maximum accountability.
Our aim is to provide quality solar systems at competitive prices without cutting any corners. As mentioned above, quality products are crucial, but so are warranties! We are proud to offer extensive manufacturer's warranties as well as finance options. We believe solar energy is the future and we want to make it more accessible across the board.
We are one of the very few CEC Approved Retailers in Western Australia, ensuring we adhere to the highest standards constantly. Our CEC certificate is supported by the ACCC which adds further value to our brand. It helps us to quantify our reputation as one of the best and most professional companies in our market.
Furthermore, we are one of the rare Rheem Solar Specialists in Perth. We are dedicated to sourcing the perfect products for your home, from some of the best suppliers such as LG, Sunpower E Series | X Series, Canadian Solar, Solar Edge, Fronius and LG Chem among other premium brands. We can also source out a brand of your choice.
Rest assured when working with us, we want the best for you, your home and the environment. So cutting corners or passing the buck is never an option!