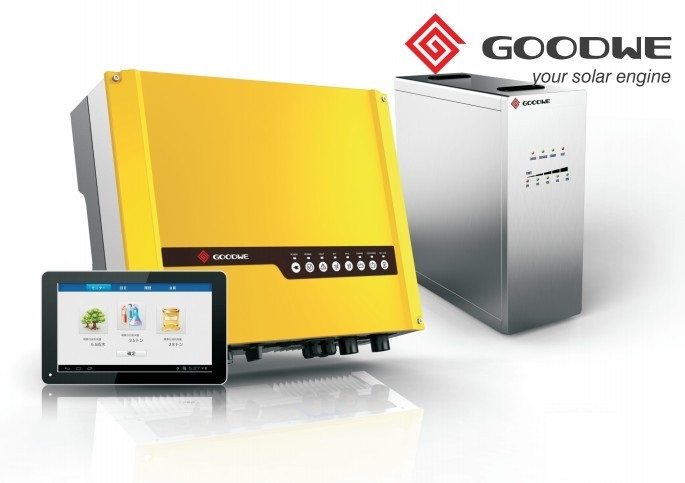 GOODWE

INVERTERS PERTH

GoodWe is a leading solar technology company, part of the world-renowned JXT Group, a major supplier of Apple and Samsung mobile components. GoodWe specialises in solar photovoltaic (PV) inverters and technology for the generation and storage of renewable energy.

GoodWe's heavy investment in R&D has created its market-leading ability in bringing quality solar technology at great value for customers around the world, with excellent customer care. This has led to GoodWe's single-phase inverters ranking in the Top 3 and their three-phase inverters ranking the Top 5 in the world.

In just a few years, GoodWe's solar inverters have become synonymous with innovation, build quality, excellent customer service, which reflects in its reputation worldwide.
Why GoodWe?
Strong Focus on Product Quality
Each component comes from industry-leading suppliers
Each product meets strict ATS tests
Smart Design & Superior Workmanship
Global online monitoring system
30% lighter compared with similar products
3 optional colours for SS & DS series (red, blue, silver)
World-Class Performance
1-5kW products have a conversion efficiency of up to 97.8%
10-20kW products have a conversion efficiency of up to 98.2%
All products' MPPT efficiency - over 99.5%
Products' THDi less than 1% (SS/MT)
Safe and Reliable
Up to 13 safety measurements
IP65 anti-dust and waterproof
DC switch
Worldwide standards (ENEL, CE, SAA, TUV, G83, VDE, G59, CGC…)
Let us explain what suits you best with genuine, free and honest advice. Contact us for a quote.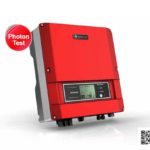 SS Series (Single-MPPT, Single-Phase)
The GoodWe SS-series inverter was designed with modern, sleek lines in three colours. It is widely used in residential rooftop systems because of its wide range of input voltages. It boasts a very high conversion efficiency and reliability. The SS-series is powerful, intelligent, with a user-friendly interface and its smart design makes it suitable for residential applications.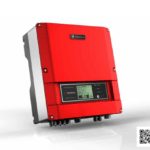 DS Series (Dual-MPPT, Single-Phase)
The GoodWe DS-series inverter adopted the same design principles as the SS-series, with three colours. It broke new ground in inverter technology with more advanced reactive compensation technology and dual MPPTs. Aside from being compatible with different solar panel brands, it also allows easy installation and simple operation for both indoor and outdoor use. In addition to being super-light, it meets the IP65 protective sealing ratings. The unique dual MPPTs and low THDi makes the DS-series the best choice for users to build up flexible photovoltaic systems in a wide variety of domestic applications.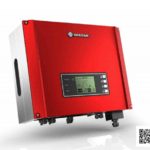 Smart DT Series (Dual-MPPT, Three-Phase)
The GoodWe smart DT-series inverter is designed for typical residential solar systems, covering 4kW/5kW/6kW. By adopting cutting-edge technology, it provides three-phase AC output, making domestic systems safer and more convenient. The integrated two MPPTs allow two-array inputs from different roof orientations. In addition, the combination of both RS485 and WiFi communication allows the system to be easily monitored and controlled.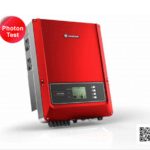 DT Series (Dual-MPPT, Three-Phase)
This GoodWe DT-series inverter adopts cutting-edge technology, boasting higher conversion efficiency and lower energy losses. With its reliable power grid support management and high Ingress Protection ratings, the DT series is compatible with different types of branded solar panels and is also ideal for commercial rooftop systems. This high end and reliable series is the first choice for residential, commercial installations and power plants.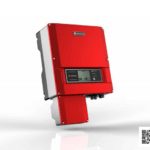 DI Series (High Frequency Isolated)
The GoodWe DI-series inverter is the new on-grid PV inverter which comes with 10 years warranty, and is designed to meet the new IEE1547 requirements for the North American market. It is also suitable for thin-film modules. Easy installation and simple operation make them ideal for residential and small-to-medium commercial applications.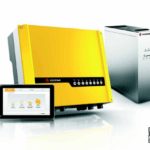 ES Series
The GoodWe ES-series bi-directional energy-storage inverter can be used for both on-grid and off-grid PV systems, with the ability to control the flow of energy intelligently. During the day, the PV array generates electricity which can be provided either to the loads, fed into the grid or charge the battery, depending on the economics and set-up. The electricity stored can be released when the loads require it during the night. Additionally, the power grid can also charge the storage devices via the inverter. An all-round intelligent system for maximum energy flexibility.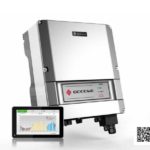 JP Series (Dual-MPPT, Single-Phase)
The JP-Series Inverter suits domestic applications. It has created a new standard for inverter technology with more advanced reactive compensation technology and dual MPPTs. Not only it can connect with a two-phase grid system, but also can run off-grid. The intelligent monitor system allows data logging and perfect control of the inverter. The high IP65 rating ensures reliable and durable performance in any environment.
Feel free to contact us by filling the Request A Call Back/Quote form or visit us at our office/showroom in Canning Vale.