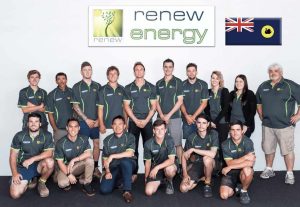 Press/Media
Aaron Kinnersly, the owner of Renew Energy, has always been a strong advocate for solar and has the finger on the pulse of the solar industry in Australia and also the Western Australian market in particular.
Renew Energy was established in 2002, with a showroom and main office located in Canning Vale, providing solar power systems, solar hot water and air conditioning systems to thousands of homes and businesses across Perth and the South-West.
In an industry rife with cowboys, unethical marketing and sales tactics, Renew Energy was built on principles of quality, full warranty support, ethical sales and marketing, great service, and a fair price.
It is why Renew Energy is one of only a handful of CEC Approved Retailers based in WA and is proud of having an excellent reputation.
There are always developments and movements in a fast-evolving industry, and Aaron is happy to provide commentary on all matters solar, and to discuss issues, give insights and viewpoints from within the solar industry.
A useful industry Facebook page for insider chatter is called Crap Solar - and like the name suggests - has improved standards of the industry by calling out unethical and dodgy practices. Aaron is an active member and proponent of the group.
Please feel free to contact Aaron through admin@renewenergy.com.au and attention it to Aaron Kinnersly for a prompt response.