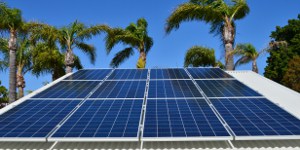 Perth enjoys more hours of the sun than any other major city in Australia. Take advantage of this, along with the Australian Government's Renewable Energy Target (RET) or Small Scale technology Certificate (STC) scheme with Renew Energy. We deliver premium quality solar panels to homes across WA at the most competitive prices. Government Incentives can cover up to half of the upfront cost of installation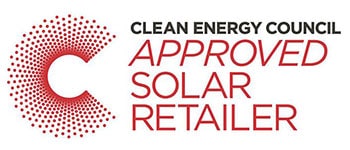 The Clean Energy Council (CEC) is the peak body for the clean energy industry in Australia. Backed by the ACCC, it ensures strict standards of conduct, quality and service. By choosing a CEC approved retailer for your solar energy installation, you can rest assured knowing you're dealing with a reputable company.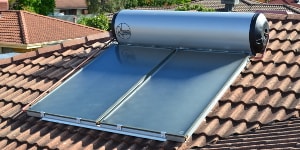 We're Western Australia's solar hot water system experts, providing installation and routine maintenance of systems throughout the state. A part of the Rheem Solar Specialist Network, you can trust us to deliver quality solar hot water systems to your home or business, for an affordable price.
With Australia's warm climate, there has been a massive increase in solar power installations in homes across the continent. According to research, Australia has the highest solar radiation per square meter, more than any other continent on the globe.
With the average electricity bill of an Australian household seeing an increase of around 9-22%, more and more families are turning to solar power to help reduce their annual expenses.
Here at Renew Energy, we have put together a helpful solar power buying guide to help answer some of the common questions we are asked when it comes to purchasing and installing solar power systems.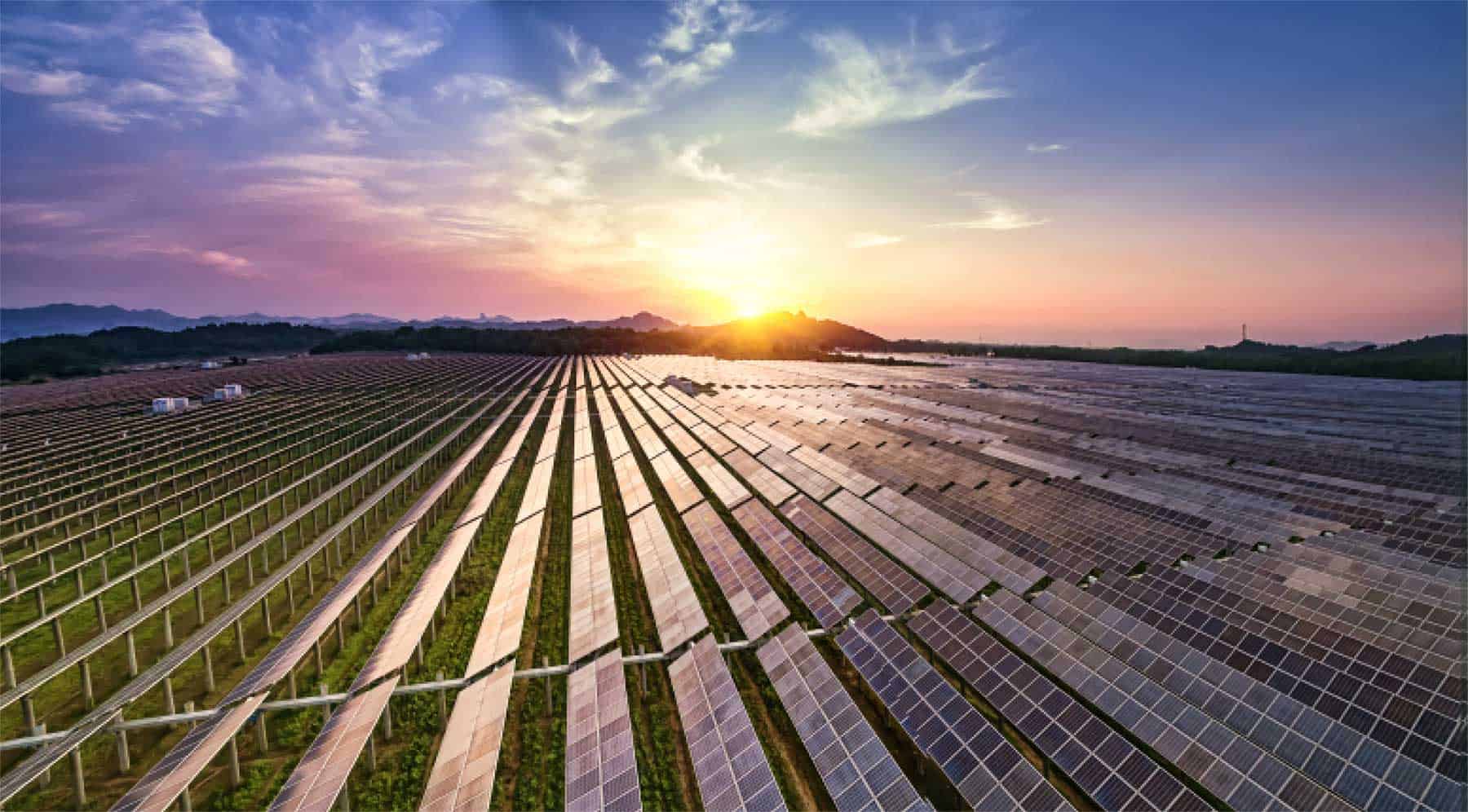 In its simplest form, solar power is energy that is generated by the sun. Energy captured is then turned into usable electricity for your home or business, or any location that requires electrical power.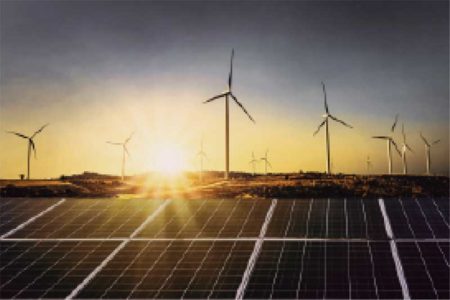 In 2017, the IEA (International Energy Agency) showed that solar energy is the fastest growing source of power, across the globe. This marks the first time in history where solar energy is growing at a faster rate than all other fuels. Solar power is now considered one of the cleanest and greenest sources of renewable energy.
With the rapid increase in demand, technology is constantly evolving and improving, making solar an ideal and efficient resource for clean energy. By installing solar power systems, you will cut your home's carbon emissions significantly while also slashing your overall electricity costs.
Solar power systems are created to capture sunlight, thereby creating photovoltaic (PV) or concentrating solar power (CSP), which can then be used for solar heating. This energy conversion enables solar power to be used to power lights, pools, heaters and automotives, amongst other things.
What Size Solar Panel Power System Do I Need?
Like any energy system, each household differs on requirements as well as usage. The production potential of solar power also varies according to different locations.
There are key factors which can assist you in selecting the optimal system size for your household or property. These two key questions to consider are:  
How much power does your household consume during the day?
Do you want to store excess solar energy with a battery for use at night?
By answering these two questions, you will be able to better determine which system is best suited for your household.
We recommend you check your most recent electricity bill and assess how much power your home is consuming per day. Thereafter, you will be able to gauge how much power you need to produce from solar in order to run your household on a daily basis.
For those who want a more general idea, the rule of thumb is that for every $100 spent on your bimonthly power bill, you need 1kW of panels. This is more if you plan to store power too.
Generally speaking, the average household utilizes around 20 kWh of energy in a day. Typically this can be supplied by a 5KW system.
How Much Do Solar Panels Cost?
As the technology develops and evolves, the cost continues to decrease, making it more affordable across the board.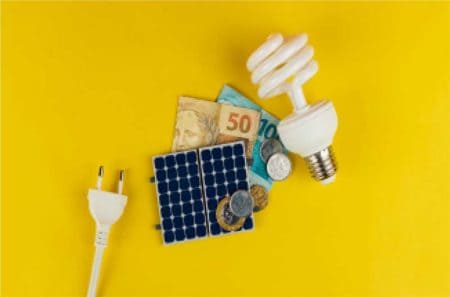 We recommend when comparing prices, that you look at the entire system and installation and not the panels by themselves. We truly believe that with premium products and installation, it will significantly reduce the need for any additional or miscellaneous costs down the road.
In order to know exactly what your solar panel system is going to cost you, it is best to get a licensed professional in to assess your property and help you get a better understanding of what your home requires.
The Clean Energy Council has given homeowners a recommended spending guide, to ensure that homeowners are protected and no one is being overcharged. According to their guidelines, typical spending for Solar PV systems should fall into this range:  
| | |
| --- | --- |
| System size | Estimated price range |
| 2 kW | $3500 – $6000 |
| 3 kW | $4500 – $7500 |
| 4 kW | $5500 – $9500 |
| 5 kW | $7000 – $10,500 |
| 10 kW | $13,500 – $26,000 |
It is important to search for a CEC-accredited solar company when selecting someone to install your solar panels. The CEC is Australia's main solar governing body, representing the renewable energy industry. Qualifying products, systems and installers will be accredited by this regulating body. 
When a company is accredited by the CEC is guarantees that the company  
Is a signatory of the CEC's code of conduct
Has been operating for a while
Has an established and trusted track record
Has the necessary industry experience and expertise
Has a reputable reputation
The location of your property, as well as the orientation and angle of your roof, have a large impact on the power output of your solar panels.
In order to operate at maximum capacity, solar panels should be positioned perpendicular to the sun, with the sun's rays hitting the panels at a 90° angle. In Australia and the rest of the southern hemisphere, roofs that are north facing perform the best and generate the most energy.
It is important to know that in order to accurately calculate solar power, the orientation and angle of the roof need to be combined to measure the output potential of panels at that specific location.
Do I Need a Solar Storage Battery?
In scenarios where your solar system is producing an excess of power, some homeowners choose to save the energy for later use. In order to do this, you will require a home battery. Luckily, as a result of developing technology, reduced costs and higher demand, batteries are now more affordable than ever.
A battery enables you to access your solar energy 24/7, providing electricity at night or even during a blackout. This has become a popular alternative to receiving a FiT (Feed in Tariff) grant which has gradually reduced over the years and there has been mention of incentives switching to battery.
Overall, battery storage has proven to be a good investment as it has meant that homeowners have been able to increase their consumption of renewable energy by up to 85%.
Solar Panel buying Guide Checklist
Assess your homes energy use to gauge the solar system capacity you require.
Ensure that the system is within your price range before signing off.
Ensure your roof is facing the correct direction. North-facing panels will function at full capacity.
Be sure to check your property correctly and ensure that there are no power lines, trees or other structures blocking the sun from accessing your roof.
Find out if you require approval from the local council?
Try getting an estimation of your systems payback time.
If you are going to purchase a storage battery, ensure you know the calculations on battery storage as well as payback times.
Use only a reputable solar company with extensive experience to get a quote. We strongly advise using a company that is CEC-accredited, like Renew Energy.
Ensure your panels meet all required standards and norms.
Check your product and performance warranty
Solar Panel Standards And Warranty
One of our main focuses at Renew Energy is ensuring you get premium products and services. Badly designed and poorly installed systems are dangerous to your home and your family and can result in structural damage or fires.
Reputable companies should offer you a 5-10 year workmanship warranty, including quality and service. With our extensive experience in this industry, we find that selecting a solar company that will be able to honour their warranty is of utmost importance. We recommend you be very cautious when selecting a solar company, and stay away from brands without a proven and reliable track record in Australia.
We highly recommend you pay attention to the difference between a performance and product warranty. More often than not you will see a 25-year performance warranty advertised quite largely, as opposed to a 10-year product warranty which the one you will likely have to call on if a problem arises.
Warranties that come with solar panels:
Product Warranty
This is the warranty for the panels, offering repairs or replacement if there are manufacturing faults. On average, these product warranties will last for around 10 years, some solar companies offer 12, 15 or even 25-year warranties.  
Performance Warranty
This warranty guarantees that as long as your panels are functioning and remain undamaged, your system will still produce approximately 80% of its suggested power rating, after 25 years. This warranty will also state that the panels will degrade slowly, only losing a minimal and predictable amount of power output, each year.
Other Warranties
Reputable companies will also provide you with a workmanship warranty. Typically 1 or 2 years, this warranty extends to the system itself, wiring, mounting racks and other connections. Generally, 1-2 years gives you enough time to detect any major issues.
You may also come across an inverter warranty, which can be 5 up to 10 years. 
How Do Solar Panels Work?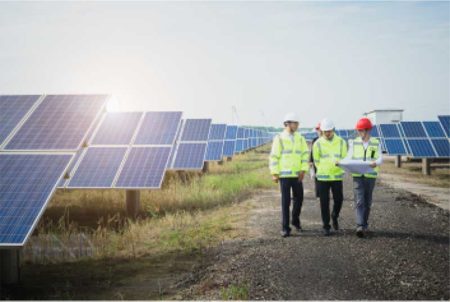 Solar panels produce electricity when light from the sun reaches them. This is called the photovoltaic effect. Solar panels convert the energy from sunlight into direct current (DC) electrical energy. An inverter then changes this into alternating current (AC), which can then be used to power your home.
Any excess energy that is created can be fed into your own battery storage system or simply fed back into the electricity grid.
The Process:
Solar panels, also known as PV panels, use sunlight to produce electricity. They are installed on your roof.
Your panels will then absorb any sunlight it encounters.
Tiny electrons inside your solar panel will start to move, creating an electrical flow. This then becomes a direct current (DC).
The DC then flows towards the inverter where it is then transformed into an AC which is used to power your home.
More often than not, you might produce more electricity than your home requires. In this case, you have two options:
You can store your excess energy in a home battery, to be used at night.
You can feed any excess energy back into the national electricity network. You will then receive a Feed-in Tariff (FiT)
While many argue that the upfront cost of solar power is significantly more than conventional electricity grids, the reality is that solar power is quickly becoming the cheapest form of energy on the planet. Statistics show that electricity produced by your solar power system is likely to cost approximately 50% less than that of conventional grid power.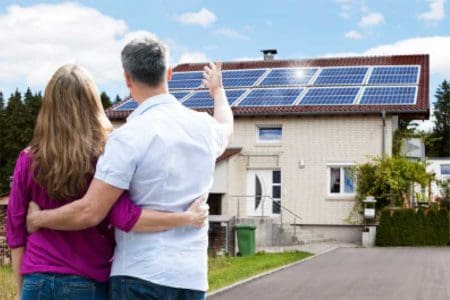 Most solar power supporters believe that investing in solar power is a smart, long-term decision. By choosing the right system for your home that is suited to your specific requirements, and then getting it installed by a reputable solar power company will likely reduce your bills for the next 25 years.
With solar power systems, you will never have to deal with an extraordinarily high power bill again. It is for this reason that Australian households are turning to solar power systems.
Today an estimated 1.5 million Australian homes have a solar system installed. As solar power becomes increasingly popular, the technology itself is developing, leading to more affordable prices.
Contact Us For Your Solar Power Quote
Are you ready to reduce your carbon emissions and your electric bill at the same time? Switch to solar power and gain full control over your energy production. No more sky-high bills from your electricity provider!
At Renew Energy, our goal is to make solar power accessible and affordable. The safety of your family and your home is always our first priority. Contact us today and we will be happy to send one of our expert solar professionals to your home, for a free quote.
We are proud to be one of the few companies in the WA area that is CEC (Clean Energy Council) approved. This ensures that all our products and services meet the high CEC industry standards, guaranteeing you premium quality, conduct and all-around services.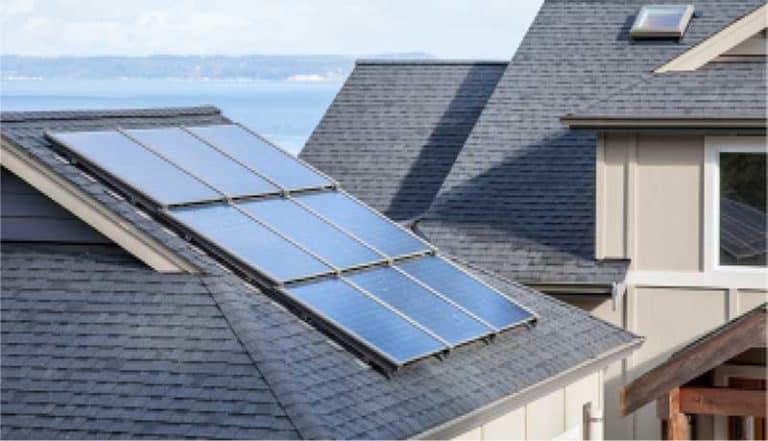 Over 2000 installs and counting…