Talesun

Solar Panels Perth
Talesun is one of the top 10 companies in Bloomberg's Tier 1 list of PV module manufacturers, and boasts one of the world's largest, fully-automated production lines for photovoltaic modules and cells.
Built to last, Talesun solar panels come with a worldwide 25-year investment-grade insurance-backed warranty and are renowned for their efficiency and reliability.
When you buy Talesun solar panels, you're guaranteed a linear power warranty. This ensures each panel can still reach 80.7% of its rated output after 25 years.
With their world-class fully-automated production line, Talesun solar panels have:
better soldering
better cell spacing tolerance (+/- 0.3mm)
better and more consistent product quality.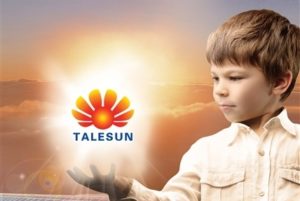 Why choose Renew Energy for your install?
We only carry the best, high-quality brands, with an excellent price-performance ratio that keep customers happy for the life of the system.
Our team are experienced in all aspects of solar power and are committed to providing the best possible advice.
As CEC Approved Retailers, we are proud of our high standards of integrity, quality, and service.
Contact us for a chat today.