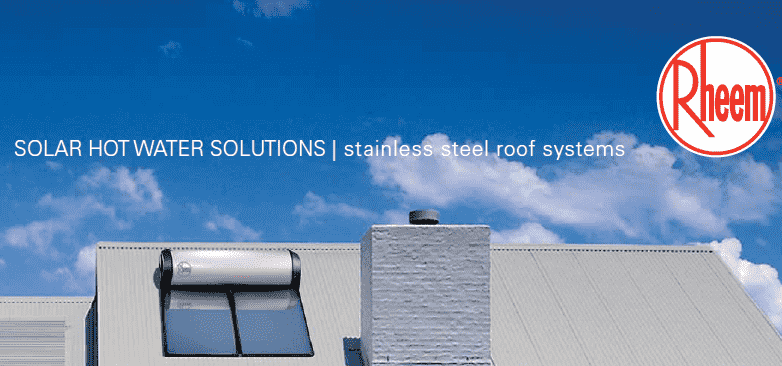 When considering a hot water system, choosing between vitreous enamel and stainless steel is not as easy a decision as it appears. Although stainless steel water tanks are provided with a 10-year warranty, there are certain circumstances that these tanks are not equipped for. Similarly, vitreous enamel tanks should not necessarily be your first choice simply because of cheaper prices. To better inform our customers, we aim to illustrate what situations each tank is most suitable for, and why, in this blog.
Why Choose Vitreous Enamel?
Vitreous enamel hot water systems are made from a thick glass wall that is designed to withstand very high-water temperatures. These systems are cheaper than stainless steel systems, and are excellent in heating both low and high-quality water. Additionally, water heats up faster than in stainless steel systems.
Unlike stainless steel systems, Vitreous enamel systems employ a magnesium sacrificial anode. This is a device used to draw away impurities from water to ensure it remains drinkable. It is important to remain aware that this anode must be replaced every 5 years at a cost of approximately $350, which can quickly negate the savings made in purchasing the vitreous enamel system. Similarly, vitreous enamel requires slightly more energy to heat, which can also contribute to a greater eventual cost over time.
Why Choose Stainless Steel?
The greatest boon for stainless steel hot water systems is their long lifespan, especially compared to vitreous enamel. Stainless steel systems are estimated to last up to 25 years, while vitreous enamel systems are expected to last up to 15. Stainless steel systems additionally have a much longer spare parts and labour warranty compared to vitreous enamel (5 years compared to 1).
Although stainless steel is structurally more dense than vitreous enamel, it does not stand up well to low quality water. Thankfully, Perth water is of a higher quality than elsewhere in the country, meaning your stainless steel hot water system will not erode with use of regular water. If you are installing a water system on a property that implements bore water, however, it is recommended that a vitreous enamel system is instead installed.
Find out more about solar hot water systems today
For an in-depth look at how these respective hot water systems compare, make sure to look through our comparison data sheet. If you'd like to learn more about our hot water systems, or relevant government incentive schemes, don't hesitate to get in touch with us at Renew Energy. We can very easily use our expertise to guide you in the right direction and suggest the product that is right for you.