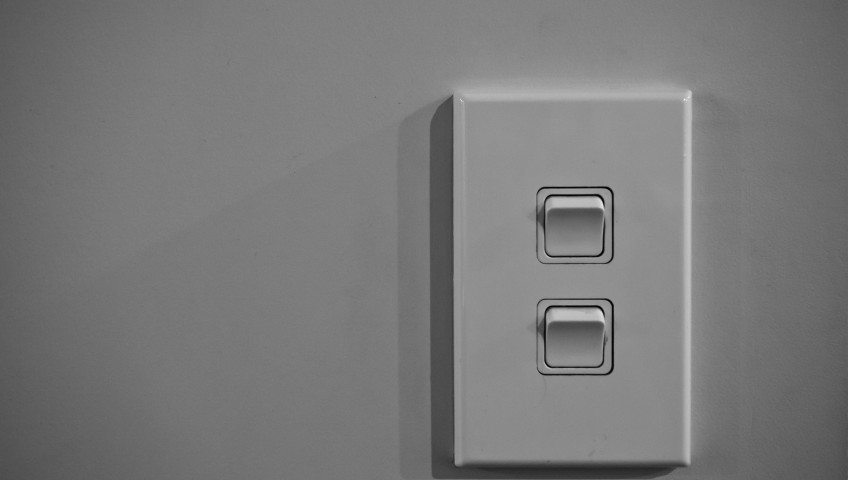 If you want to install solar panels in your home, you're probably already energy conscious. But before you go ahead with installing solar panels on your home, it's best to make your house as energy efficient as it can be, so you can save even more money once the panels are installed.
Use LED or energy efficient lights
Avoid incandescent lights at all costs and instead opt for LED or compact florescent lighting throughout your home. You can save up to six times as much energy by making the switch.
The easiest energy-saving tip of all is that whenever you leave a room, don't forget to turn off the light! To help, think about installing motion-sensor lighting in rooms such as your walk in wardrobe.
Understand where energy is being wasted
Some electrical appliances, like your TV and computer, can often waste energy, even if they are turned off. This is because they often go into 'standby' mode, meaning they are still taking energy even when you think they're not. A good solution around this is to connect them to power strips and then turn these off at the power point when you're not using them.
Make sure your appliances have good energy ratings
Appliances that are energy efficient sometimes cost more upfront, but they will certainly save you in energy costs further down the line. Invest in energy efficient products and reap the rewards.
Also ensure your appliances are kept clean, as this can help improve their efficiency. For example, the condenser coils on your fridge work harder when they are dusty because the dirt keeps them warm. This means your fridge has to work harder to cool itself, using more energy.
Think more about how you use appliances
Do you take long showers? Stare into the fridge for minutes on end while you decide what to have for dinner? Or perhaps you use the clothes dryer for every wash? All of these habits can increase your energy bill considerably, so be conscious about how you use the items in your home and cut costs.
Get rid of an electric hot water system
Is your electric hot water system not working very well? It could be a good excuse to replace it with a gas hot water system – or, of course, you can connect it to your solar system when you hook up your solar setup. These measures are much more energy efficient and will save you money.
There are lots of ways to reduce your energy bill, even before you install your solar panels. Just take the time to make small improvements and you'll see the benefits.