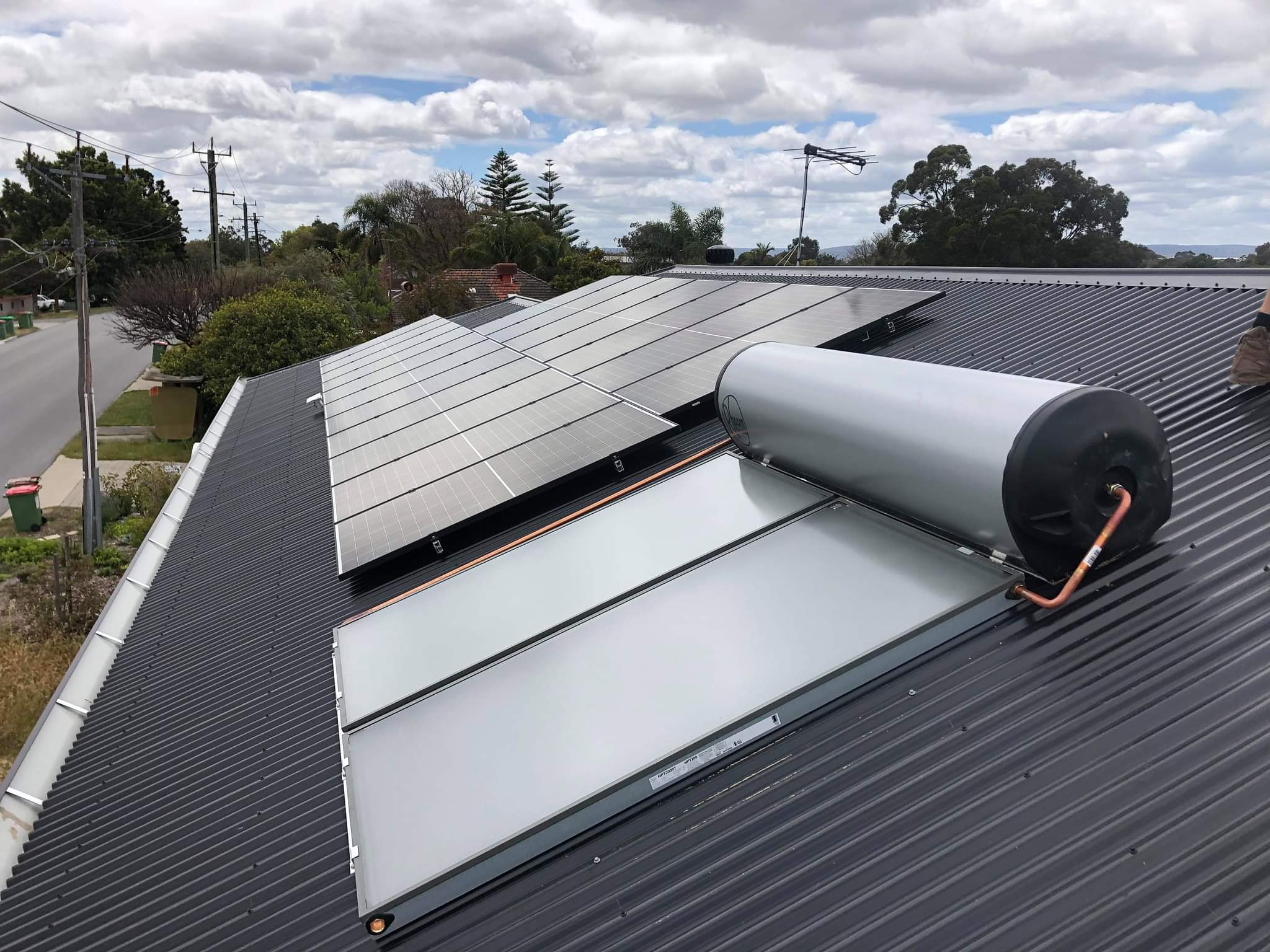 6kW solar systems have become a popular reliable energy alternative in Australia in recent years. They have become the go-to choice for home solar installations and are common options for the average home in Western Australia.
So if you are wondering whether or not you should invest in one of these solar inverter systems, check out our guide below.
Economical
How much does a 6kW solar system cost?
There are many sites and platforms that advertise cheap 6kW inverters and installations ranging from AU$2,500 to AU$4,000. Although these prices seem attractive, it is important to note that they likely won't be as durable and can therefore cost you more money in the long run.
A 6kW system of good quality generally has a starting price of $4,500. The cost can go up to $7,000 including installation costs. In Australia, the national average for a 6kW system is $5,240.
Choosing a solar system with quality components will save you money in the long run. This is because they will function at peak performance for much longer as opposed to cheaper ones.
How does a 6kW solar system impact my property value?
Having a 6kW power inverter increases the value of Australian homes. It can increase the value by up to 4% and even 6% in some areas. As energy efficiency and sustainability become areas of focus, buyers now look for this in homes.
A 6kW solar inverter will be able to generate enough clean energy to take care of the electricity needs of an entire household. Solar panels that are connected to a 6kW power inverter can produce a very high output that enables you to power various parts of your home. Being able to generate your own electricity is a sure-fire way to boost your residential property value – especially with a 6kW system as it has a high inverter capacity.
Basically, while it is an investment, a 6kW inverter and solar panels are a good deal in the long run as it offers premium performance and significant energy savings.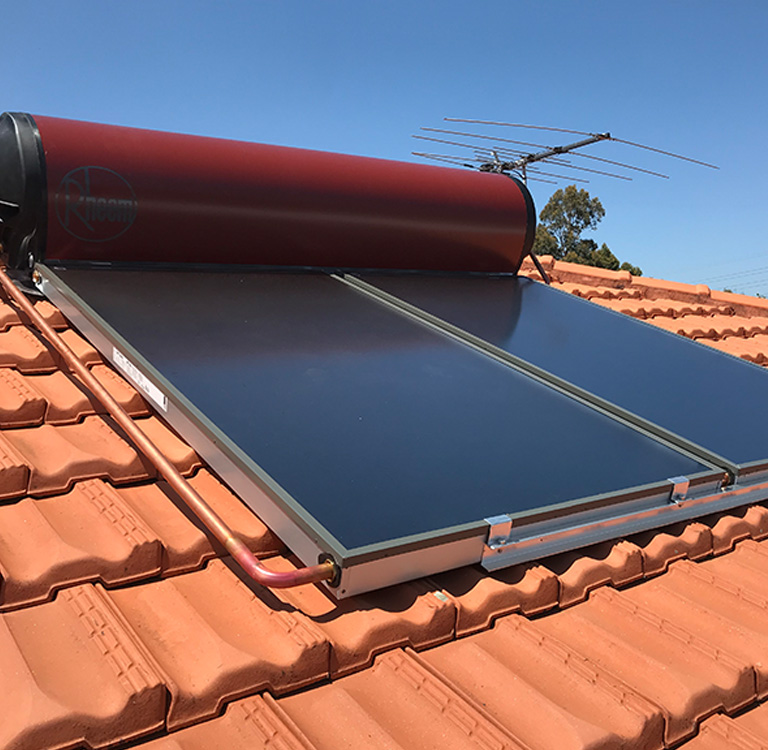 Should I buy or lease a 6kW solar system?
A benefit of leasing a 6kW system via the solar power purchase agreement (solar PPA) would be that when the solar system ends up needing maintenance, that expense does not fall on you. Instead, the onus will fall on the leaser.
However, owning your own solar system is better in terms of longevity with regard to your savings. Buying will be more expensive upfront but allow you to save more money in the long run.
We also leases 6kW solar systems, if you're looking to try before you buy.
What are the environmental benefits of a 6kW solar system?
Using solar energy is a clean and sustainable alternative for your residential home. This is because solar panels do not release any emissions. So it is a guarantee that you will reduce your carbon footprint if you decide to make the switch and make the move off-grid.
It also reduces the need and reliance on fossil fuels, which are unsustainable and non-renewable.
Frequently Asked Questions
Here are some commonly asked questions that might aid you in your research process:
How much time does it take to quote a 6kW solar system?
Receiving a quote for your 6kW power inverter and solar panels should not take long. Provided you give the companies clear details about what you require, a concise quote should get back to you within a few days. For more help and advice on pricing, feel free to contact us today at Renew Energy.
How much time does it take to deliver a 6kW solar system?
It should take around 3 weeks to deliver a 6kW system to your residential home. The time is dependent on permits, designs and engineering.
How much time does it take to install a 6kW solar system?
Because a 6kW inverter system is a fairly large one consisting of 17 to 20 panels, the installation will take longer than installing other systems such as a 1.5kW solar system. Expect installation throughout one to two weekends. Your installers will advise you on how long it will take exactly.
Do I need to replace my roof before installing a 6kW solar system?
Luckily, there is no need for you to repair or replace your roof before installing a 6kW inverter system. However, it would be beneficial to assess your roof and ensure that it has at least 15 years of life left in it. This is to prevent paying extra to remove the solar panels after installation to repair your roof in the future.
How much energy does a 6kW solar system produce?
A 6kW inverter capacity means your solar system should be able to produce up to 26.4 kWh of energy a day with the average in Australia being 24kWh. This should be enough output to cover the electricity usage for a medium to large family.
What's the payback period for a 6kW solar system?
The average payback period for good quality 6kW inverters and solar systems is between 2,5 years to 4 years. This means that in about 4 years, your solar system will begin paying for itself, provided that it is a good quality one.
Indicative returns for 6kW systems at average prices?
Depending on your location and how much solar energy you can use, using a 6kW inverter can save you around AU$500 to AU$650 for every quarterly bill. This is variable as returns may be higher for those who have an increased level of solar self-consumption.
This is when you have a net energy meter and use solar energy to run your appliances and devices in your home as opposed to grid energy.
Maintenance
How often do 6kW solar systems need services/maintenance?
Solar panels and inverters need very little maintenance. Just ensure that it is cleaned regularly so that you can get the best from your solar system and ensure that it is running at peak capacity. It is also recommended that you have inspections for your solar system every 3 to 5 years.
If solar panels are maintained properly, they can last for up to 20 to 30 years.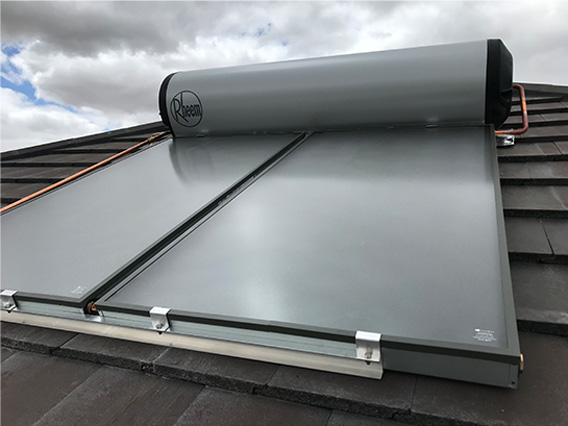 Get In Touch For 6kW Inverters
If you're thinking about making the investment to get a 6kW inverter and move off-grid, then don't hesitate to contact the team at Renew Energy for expert advice. We also help with quick and easy quotations and installations of 6kW inverters for your residential home in Western Australia.