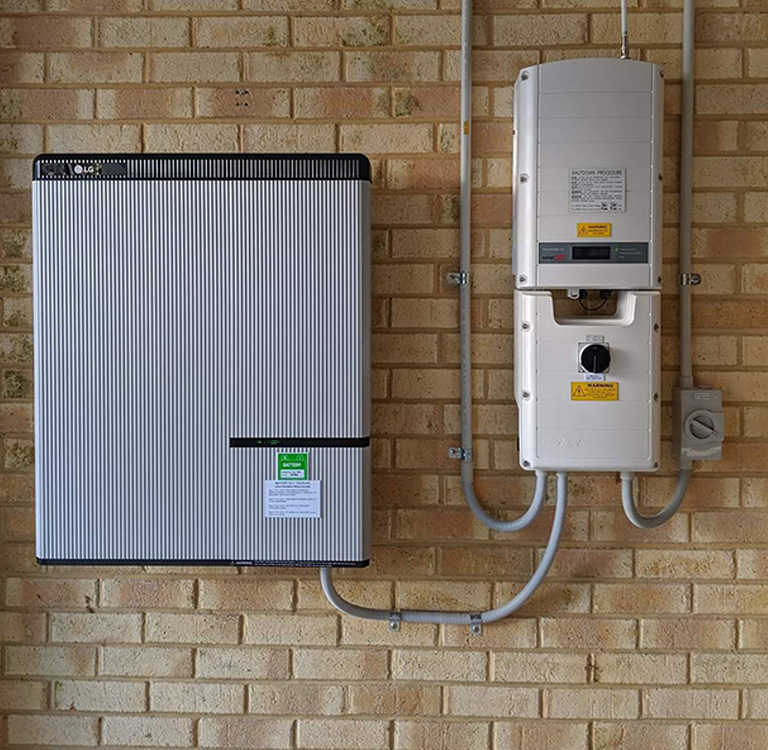 Solar Battery Storage Perth
We provide a range of battery storage and backup options to suit your energy needs – and can provide honest advice on the best way to maximise your energy solutions investment.
With ever-increasing electricity costs, Battery storage and backup systems provide another way to tailor your energy system to save you money. Your solar system can be customised to take advantage of either grid feedback, battery storage or both – ensuring your PV system works for you, all the time.
Battery Storage Solutions provide these advantages:
Reducing reliance on the Grid
Backup Power – no more blackouts!
The flexibility of power when you need it
Maximizing financial return on your energy solution
Extending the life of your electrical equipment
Renew energy will work with you and analyse your usage and requirements to ensure a battery storage system will be beneficial for your property and your wallet.
Get in touch with us today!