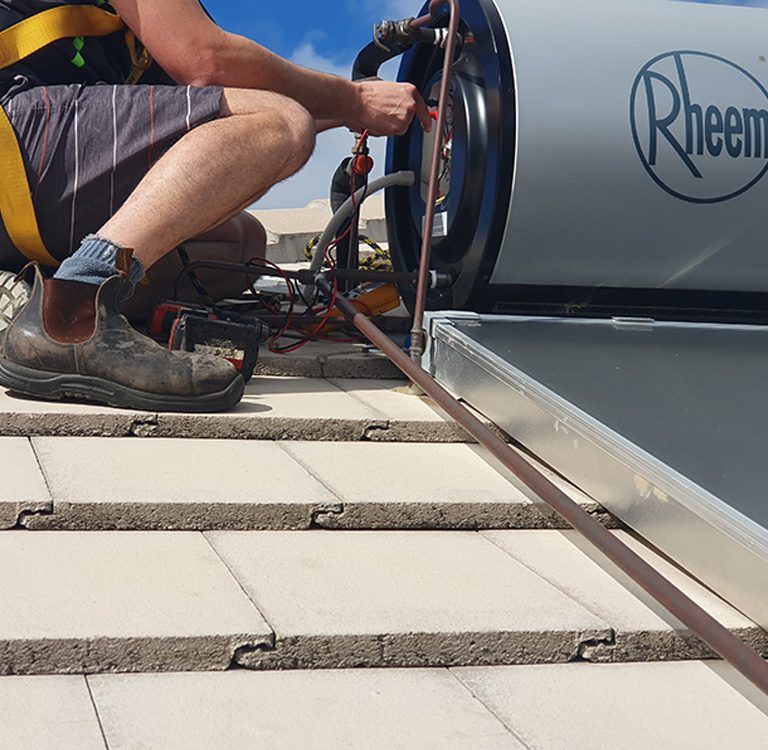 Hot Water System Repairs & Services
Solar hot water maintenance across all of WA!
More often than not, the most common reason solar hot water systems need to be repaired or replaced is due to a lack of scheduled servicing. Unlike other common hot water systems (including gas and electric storage), solar hot water typically runs a lot hotter, which places more stress on the system.
Renew Energy are one of WA's specialists that install, maintain and repair all types of hot water systems. We assist you to keep your hot water system running great and efficiently, and can provide a 5-yearly maintenance by our qualified inspection team to ensure the longevity of your system. What are the benefits of servicing your hot water system, and what does a service involve? Find out more on our FAQs page here:
Contact us to book your service or receive tips for ensuring your hot water system lasts longer and runs more efficient, saving you money and saving the environment.