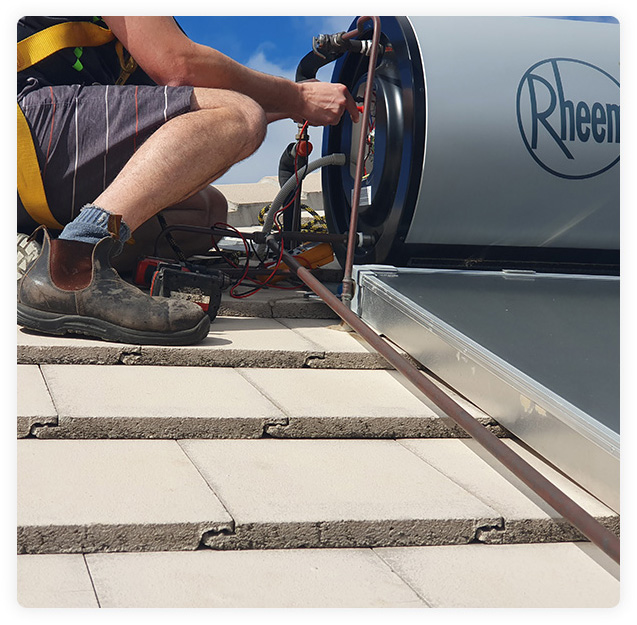 Why Choose Renew Energy For Your Solar Panel Installation?
When it comes to solar panel installations in Perth, you should be thinking long-term. There's no use getting cheap solar panels put on your roof by an inexperienced company if they end up breaking down after only a year. At Renew Energy, we focus on doing things properly – installing systems in Perth that stand the test of time.
This way, you get a reliable source of solar energy that keeps delivering year after year. This is why we only work with reputable brands and partner with long-standing companies. At Renew Energy, our focus is on quality and reliability.
Renew Energy has been providing solar panel installations since 2002. We've deployed thousands of solar hot water solutions for satisfied customers. In doing so, we've maintained our status as the most respected solar company in WA through integrity.
We stand behind every system we sell and are committed to providing a long-term solar energy solution. This is why we focus on premium solar panels and exceptional after-care service.
When you choose Renew Energy, we make sure you get the best Perth solar solution for your needs. We're here to answer any of your questions so be sure to get in touch.
Why Choose Renew Energy For Your Solar Panel Installation?
If you're interested in a solar panel installation, then speak to Perth's leading solar installation company. At Renew Energy, we have nearly two decades of solar panel installation experience in WA. We work with only the most reliable solar panel brands and make sure that we fit high-quality, long-lasting solar solutions into your space.
LOW MAINTENANCE
With the right system, you really just need to install it and forget about it. When you choose the best Perth solar installation company, you can access year-round energy without having to worry about maintenance. Once your system is in place, you can just leave it to generate a consistent supply of energy without a second thought.
Choosing premium solar solutions pays off in the long run. Your system will be able to generate plenty of solar energy with absolutely minimal maintenance.
By choosing Renew Energy, you will be able to access the highest quality solar power systems. We also offer complete after-care services to keep your solar panels performing at their best level. No need to worry about maintenance after your solar panel installation.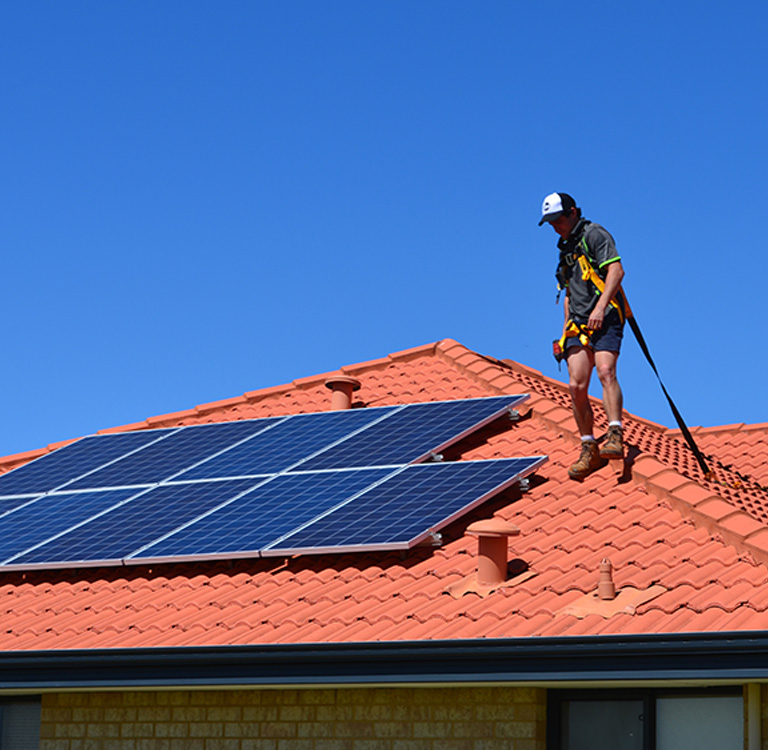 Contact Us At Renew Energy Today For Your Solar Power Installation Needs
Renew Energy has been serving Perth and Western Australia for over 16 years. We have highly specialised experience in installing solar systems specially tailored to your requirements. We understand the solar requirements of Western Australian residents and we only use the best solar panels and equipment to provide long-lasting value.
If you're interested in taking advantage of Perth's ideal solar power environment, then get hold of us today for your free assessment for solar panels Perth. Don't wait any longer to leverage the power of the sun to lower your monthly expenses! Get in touch now to start saving.