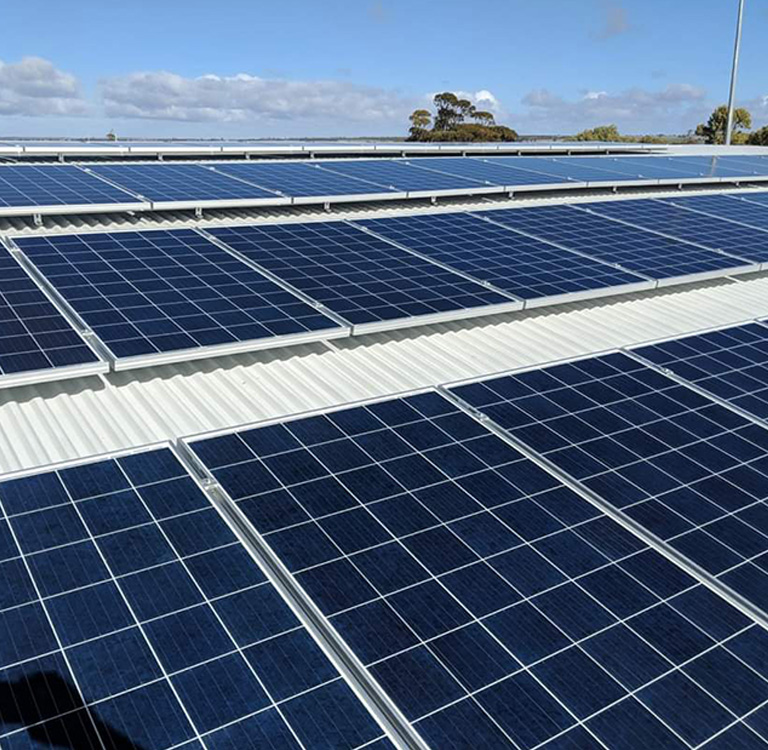 Commercial Solar Power
Renew Energy has a highly experienced, customer-focused team with many years of expertise in commercial solar power systems. We are committed to delivering professional and timeline adherent installation services with dedicated installation teams.
With Renew Energy you're not just getting a high quality commercial solar system that is specifically designed for your business – you're also getting the peace of mind that comes with our many years of experience in Western Australian solar energy.