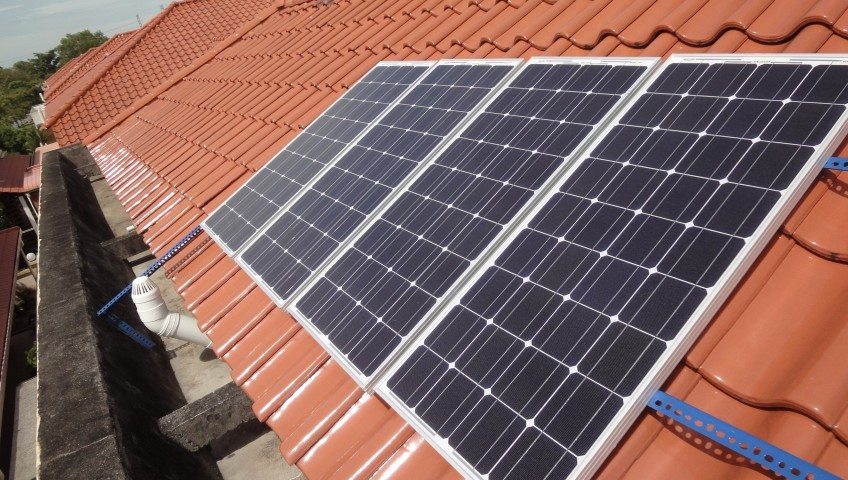 Countless people know that the sun produces solar power by shining on panels that often sit on the roof of a home or business. However, what many people don't know, is how these panels collect, convert and store this energy for use, and how the battery backup calculation formula can save them more in energy costs.
How is solar energy collected, converted and stored?
A solar system uses photovoltaic (PV) panels to collect sunlight, which converts this into electricity that powers your home or business. Let's look at how these PV panels work.
Collection of solar energy
The sun shines on the PV panel, typically situated on the roof of your property. Positioning your PV panels on a north facing roof is preferred, as this allows you to get the most amount of solar gain throughout the year.
Conversion of sunlight into energy
The conductors and silicon inside the PV panel convert the sunlight into Direct Current (DC) electricity. This power then flows into an inverter connected to the PV panel, which converts the DC electricity into Alternate Current (AC) power that can then be used by your property.
Storage of solar energy
Your property uses any solar energy it generates during the day to power appliances. Any electricity that your home or business doesn't use during the day feeds into the grid.
What happens when the sun's not shining?
When the sun's not shining – at night or on overcast days – your PV panels aren't producing energy. Therefore, your property will draw power from the grid, which costs you money. To avoid this, you need battery backup.
The solar battery backup calculation formula
To calculate the sizing of your solar system battery backup you need to use a battery backup calculation formula. This formula takes the degree of energy independence you desire, the amount of electricity you're currently using and your power usage pattern into consideration so that the size of your battery backup is determined.
To find out more about the battery backup calculation formula and how you can save more with solar energy, contact Renew Energy. We supply solar panels, solar hot water, inverters and solar power storage solutions to Perth homes and businesses. Call Renew Energy TODAY.